Bob was born on a farm east of Ord. He attended Ord High School and graduated in 1961. He then attended the United States Military Academy at West Point from 1961-1965, where he graduated with a Bachelor of Science Degree with an emphasis in engineering. Bob and his wife Jean have four children Dahn, Kris, Will and Bobbi. He served in the United States Army from 1965-1971 with activities including airborne school, ranger school, Vietnam service in 1966-1967 with the 173rd Airborne Brigade, Macv Recondo School, infantry instructor at Fort Benning, Georgia, and ROTC instructor and the University Nebraska-Lincoln. He received the Distinguished Service Cross, Bronze Star and Army Commendation Medal in 1967. He then attended the University of Nebraska College of Law from 1969-1972 (Juris Doctorate 1972).Bob began his private law practice in Ord in 1972, which he continues today. He also started a title insurance and abstracting business in 1972, and in 1976 purchased Wozab Abstracting and formed Springdale Title & Realty. Inc.
Bob spends much of his time working on growing and sustaining rural communities, especially Ord. He has served as President of Greater Loup Valley Activities. Inc, and the Valley County Economic Development Board. He is very involved with Hometown Competitiveness. assisting with the development of the program in Valley County, and serving as a speaker and panelist on several occasions. His service to the community has earned him several awards including ExtraORDinary Person of the Year in 1992 and again in 2000. In his free time, Bob is involved with the United Methodist Church.
bob stowell
Linda is a life-long resident of Valley County. She grew up on a farm west of Ord and graduated from Ord High School in 1981. After working at the Valley County Hospital for many years, she decided it was time for a career change and began working at Springdale Title & Realty in 2002. She received her title agents license in 2003.
Linda and her husband, Darwin, raise cattle on a ranch west of Ord. They have two children, Kristina and Brady, and two grandchildren.
Linda serves on the SynoVation Valley Leadership Academy (SVLA) Board of Directors, the TeamMates Board of Directors and serves as a TeamMates mentor.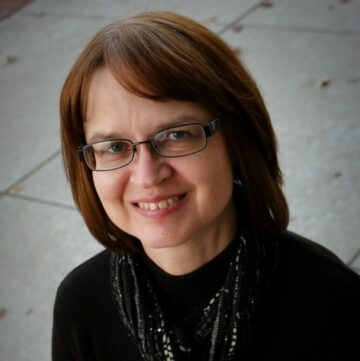 Linda volf
Heidi Proskocil has been employed with Springdale Title & Realty, Inc. in Ord since 2003. She became a title agent in 2004 and a licensed abstracter in 2011. She served as President of the Nebraska Land Title Association in 2014-2015 and currently serves on the legislative and convention committees. Heidi was named Title Person of the Year in 2018 and has received the Title Professional of Nebraska professional designation. She was appointed to the Nebraska
Abstracters Board of Examiners by Governor Ricketts in 2021.
Heidi and her husband, Trent, reside in Ord. They have two sons, Cody and Tad. Outside the office, Heidi stays busy volunteering her time in various community activities, including serving on the Ord Public School Board and United Methodist Church Missions Committee and coaching Girls on the Run. In her spare time, she enjoys reading, walking with the family dogs and watching her guys race their vintage race cars.
heidi proskocil